By CASC4DE March 3, 2023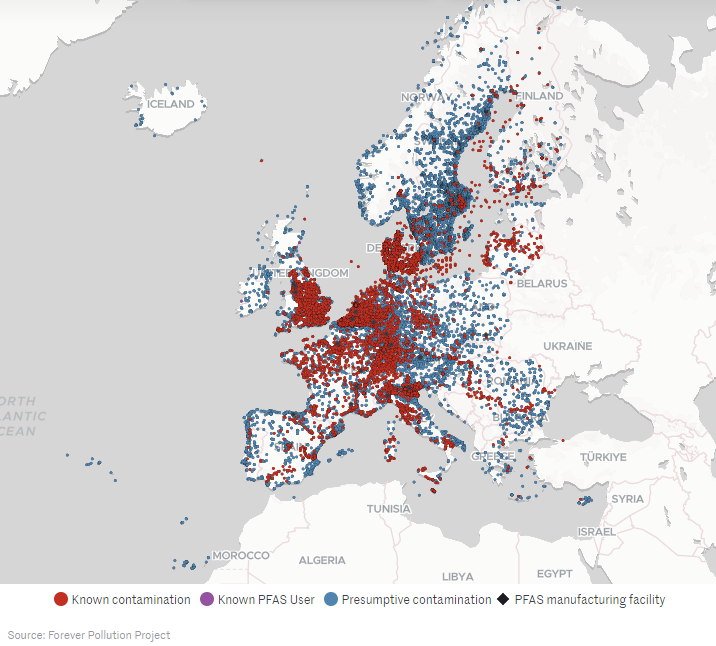 This week multiple colorful maps have been published gathering and analysing available data on PFAS contamination. This has been initiated by a group of journalists interested in a cross-boarder project about:
"The contamination with PFAS, the toxic, probably carcinogenic forever chemical, all over Europe."
A data-driven, peer-reviewed, approach was used, named 'Forever Pollution' project and resulting in the publication of multiple stories including in the Le Monde journal. All the data are freely available on https://foreverpollution.eu/ as well as the methodology and details of the project.
Read more: